Welcome !!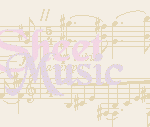 Imagination Services Group was founded in 1986 by Patrick Neher, to provide supportive services for the arts, including video and audio production, promotion, and publication. Soon after, ISG Publications was established as the sole publishing arm of the company. Then, in 1989, ISG Publications established an artists' promotions sideline, ISG Music Promotions, to help promote our publications and our performers and composers. We began publishing CDs and DVDs soon after.
It is always the intention of ISG Publications / ISG Music Promotions to support artists and their pursuit for truth, beauty, expression and discovery, as they see fit. We are supporters of the arts and focus on the under-represented (like double bass, cello, modern composition, the avante-garde, mixed-media). We welcome collaborations and inquiry!
July 2017: We have moved back to New Mexico. We are still publishing new music and our mail order operations are fully functioning. Check out our new symphonic music and new bass concertos.
Here we will post sporadic news about our company, new releases of sheet music and recordings, and information about our composers. Stay Tuned!