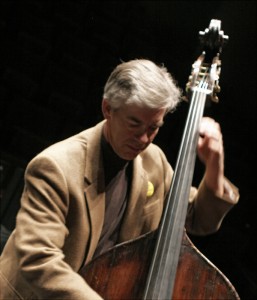 Patrick Neher has just finished writing his first concerto for double bass. Concerto #1 "Pop" for Contrabass and Orchestra is three movements, playful, energetic, and "not too long"  (12:00 minutes). It is contemporary sounding but very accessible on first hearing with catchy melodies. It is an exciting new piece for the double bass repertory!
Patrick Neher plays Concerto #1 "Pop" for Contrabass and Orchestra, with The Bellingham Technical Orchestra (3rd mvt.). Orchestrated for chamber orchestra (1,1,1,2,2; 1,1,1; tymp, perc,4,4,3,3,2) and solo contrabass, the sheet music, study score with solo part, performance score and parts can by purchased at ISG Publications.
A piano reduction is being created and will be released soon.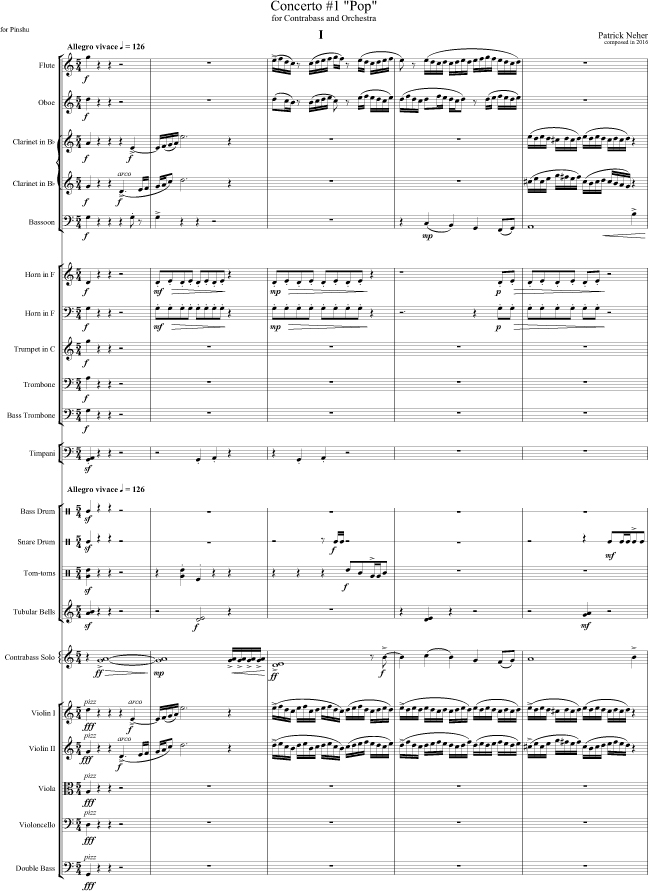 We asked Patrick why, in all his years of composing compositions with double bass, he never wrote a concerto: "I think it is because there are already so many concertos for double bass that really do a good job of showing off a player's abilities. Before now, I didn't think I had anything to contribute to the repertory. Now, I have a lot of ideas, and this will not be the only concerto for bass that I will write – promise!"
And why is it subtitled "Pop?" "Well, the second movement is an Elegy to my father who passed away a little more than a year ago. My Pop…. and the composition is very much in a sort-of Hollywood style!"
This new concerto is recommended for adept high-school and college players, as well as for professionals who want to apply their new techniques to a soon-to-be-popular piece!
See more compositions for double bass at ISG Publications