ISG Publications
Five Vignettes for Two Double Basses.
Sheet music and audio samples.
One of Patrick Neher's most popular compositions, written for John Clayton in 1994. Premiered in Canada in 1994 by Patrick Neher and John Clayton. It is recorded on the CD album "Bass Ascending, vol.1" with Patrick Neher and David P. Murray. The piece has elements of jazz and classical playing and is about 18 minutes long. Movements are 1. Drifting, 2. Chorale, 3. The Snake, 4. Liza, 5. Goodbye My Love (which has two bass solos, a samba, and an ending berceause - cradle song). The sheet music and the CD are published by ISG Publications: Copyright and All Other Rights are Reserved.
MP3 audio samples: Drifting, The Snake, Liza
It is recommended to listen to the samples using head phones, or a high-quality computer speaker system (100kbs Quicktime streaming audio).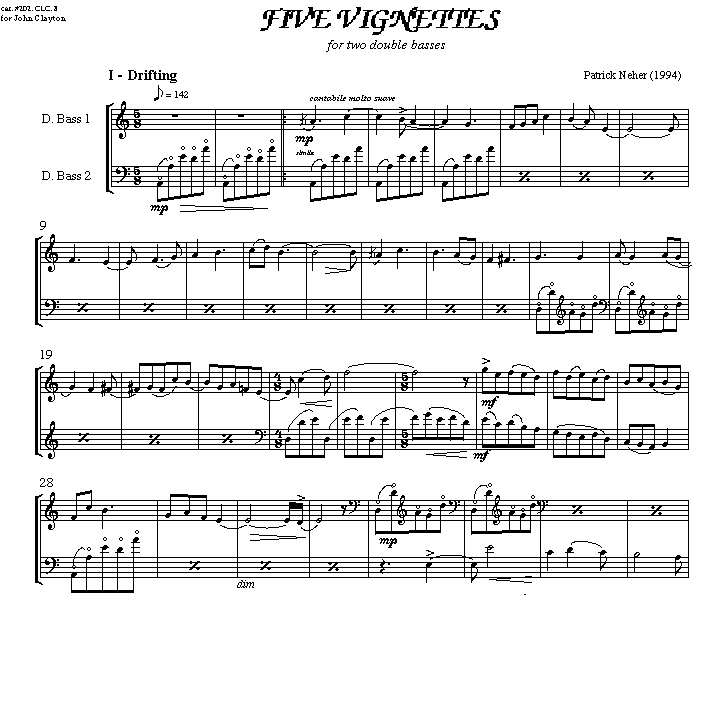 ---