ISG Publications
Seven Romantic Songs by Giovanni Bottesini (circa 1850)
for Soprano (and/or Tenor), Double Bass, and Piano
Low-res graphic and MP3 audio examples:
Written by Bottesini in the late 1800s, in Italy, each of these songs were found in the library "Palatina" in Parma. They are sketches, possibly for an opera. Two of the songs are published elswhere (Une Bouche Aimee and Tutto il Mondo Serra) but have been newly edited to more accurately reflect the manuscript scores. With the other five songs (Guardami Ancor, E'il Pianto del Mio Cor, Retourner a la Paix des Champs, Canta Roberto! and Un Bacio Solo), the double bass part was composed by Patrick Neher, in the style of Bottesini. The song, Canta Roberto!, was loosely adapted and extended.
These pieces were premiered by Trio Giovanni at the 2001 International Society of Bassists convention in Indianapolis, Indiana, on June 6th.
Low-res graphic of the first song in the set: Un Bacio Solo: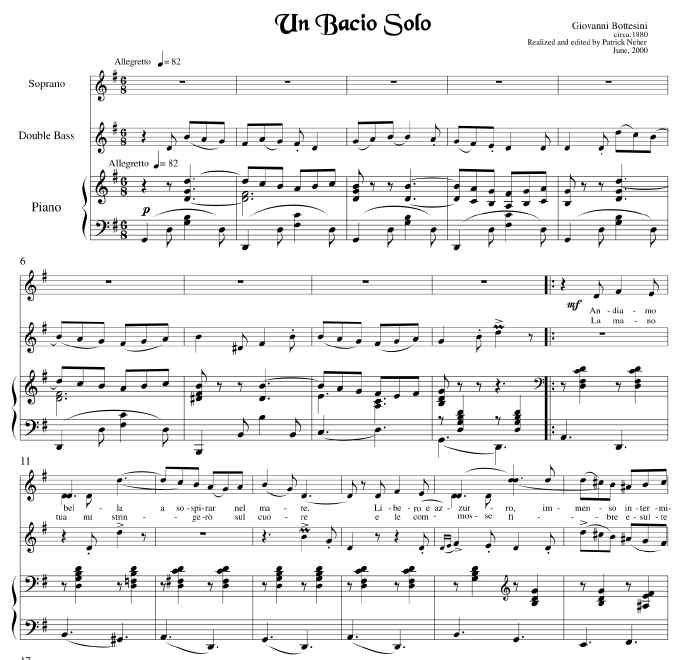 ---