ISG Publications
Music by Kari Henrik Juusela:(three works are displyed here)
Apollo and Daphne for Cello Solo, Fado for two cellos, Chasing Karma for violin and cello
Sheet music(low-res graphics) and MP3 audio samples.
Kari Henrik Juusela is a Finnish/American composer who has won numerous composition awards. He is an active cellist and educator. More information is on our composers page.
These three newly published works are excellent editions to the repertory for cello. Each of these virtuosic works is exciting in a different way, and each is interestingly developed and provides challenge to the players. Apollo and Daphne for Solo Cello is about 3 1/2 minutes, Fado about 4 1/2 minutes, and Chasing Karma is 6 1/2 minutes.
These pieces are published exclusively by ISG Publications: Copyright and All Rights are Reserved.
MP3 audio samples: Apollo & Daphne, Fado, Chasing Karma (excerpt in mid-movement)
It is recommended to listen to the samples using head phones, or a high-quality computer speaker system
Apollo and Daphne Sheet Music Example: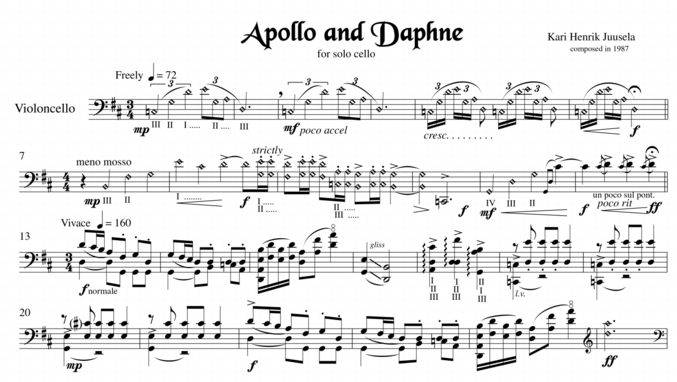 Fado Sheet Music Example: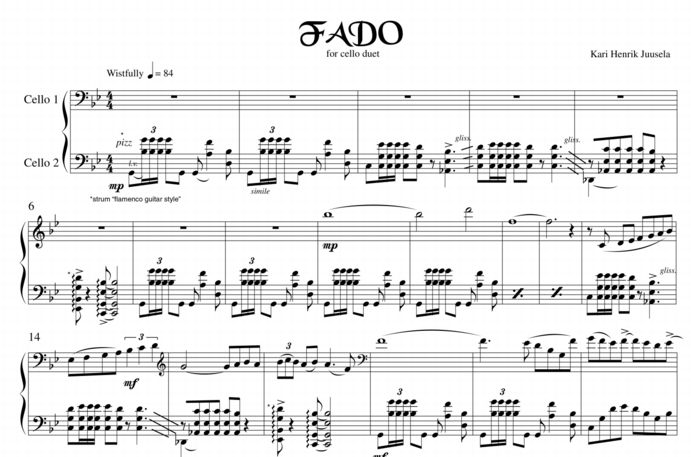 Chasing Karma Sheet Music Example: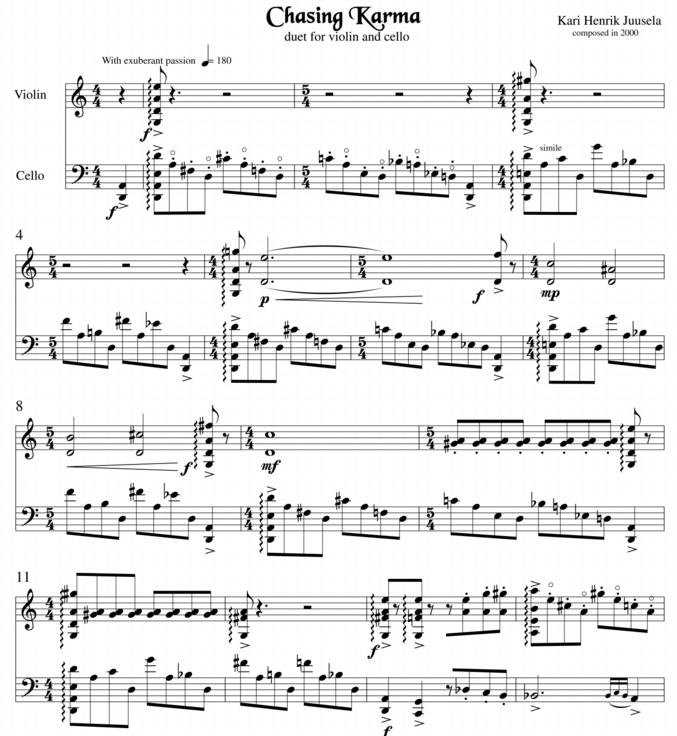 ---