ISG Publications
Ditties for Piano (2002) - Patrick Neher
Sheet music (very low-res graphic) and MP3 audio examples.
Ditties for Piano was written for Tannis Gibson, professor of piano at the Univ. of Arizona, as a tribute to her musical abilities. The five short(ish) movements have titles refering to food, or food presentation: Baskets, Melons, Rolls, Infusion, and Steve's Plate (a tribute to Steve Reich, minimally using "minimalist" technniques). The music can be heard on "Music 4 Friends" CD, performed by Tannis Gibson.. It is published by ISG Publications: Copyright and All Other Rights are Reserved.
MP3 audio samples: Baskets, Infusion
It is recommended to listen to the samples using head phones, or a high-quality computer speaker system.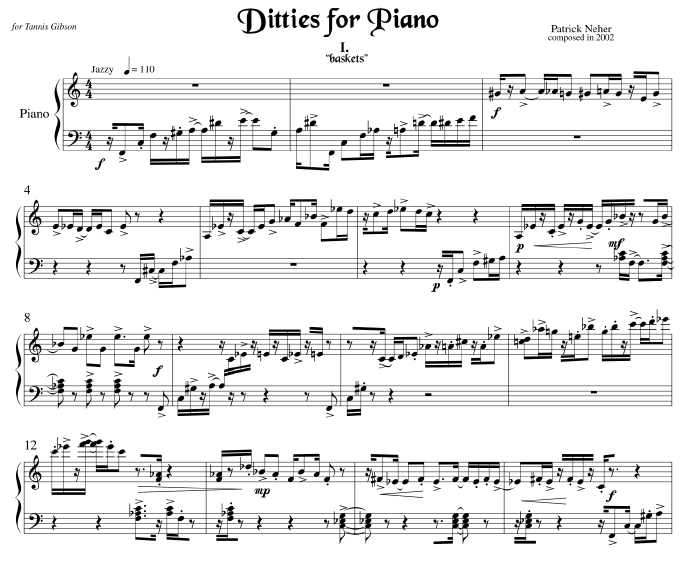 ---
Return to Home Page